About Me
This should be enough: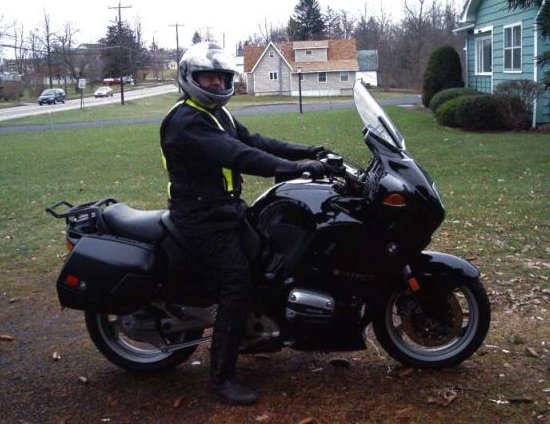 Beauregard and the Road Machine
Oh wait! There should be a 22" wide-screen monitor above the handlebars!
Okay, a little more. My whole employment career, once I got past the kiddie jobs, has been in some form of "teknical" field. Numerous titles. Senior Programmer/Analyst. Systems Analyst. Software Engineer. Database Administrator. Programmer. Technical Craftsman. Communications Technician. Motorcycle Rider.
I started dabbling in Web sites years ago (c. 1997) and have always coded by hand. No WYSIWYG assistance. I am not a dee-ziner (you can tell that, right?), preferring to construct teknically-correct, easily accessible and useable pages. Being retired, it is mostly a hobby; I don't need the money.
I've been riding BMW Motorrad since 1973 (other brands prior to that). I have ridden those Beemers in all 48 states, all but two Canadian provinces, several Mexican states, and a half-dozen countries in Europe, on my way to those half-million miles.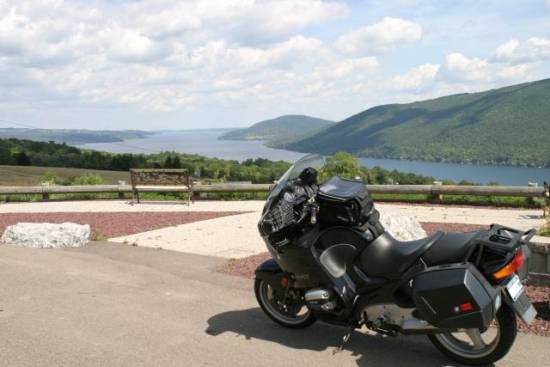 I live on this lake
No, I don't actually live at this scenic overlook. My house is up the lake on the right, and around the other side of that second hill that sticks out into the water. The top picture on this page was taken a couple of years ago in the driveway of my old house.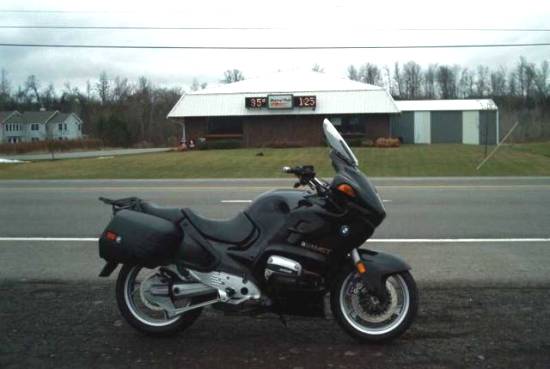 New Year's Day
That thermometer is less than 2°C — but no snow!


BMW Motorrad Beemers have two wheels; Bimmers have four.
I don't do Windows.